Our Variant Updater Tool allows you to update your existing product variants using a CSV file.
---
Article Contents
This support article contains several sections which can be accessed quickly by clicking the appropriate link below:
---
Update Product Variants
From the Variant Updater tile, click on Import Product Variants.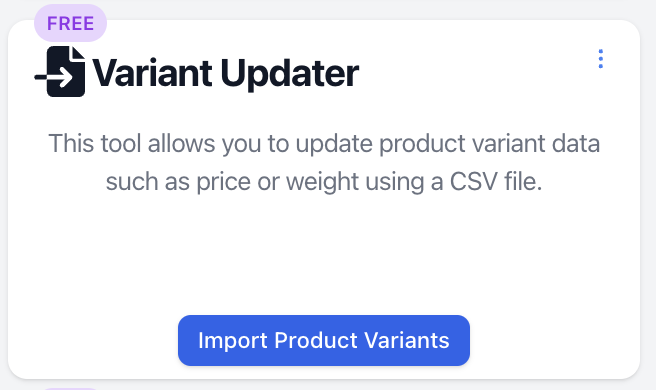 From the Upload Variants screen select your import file.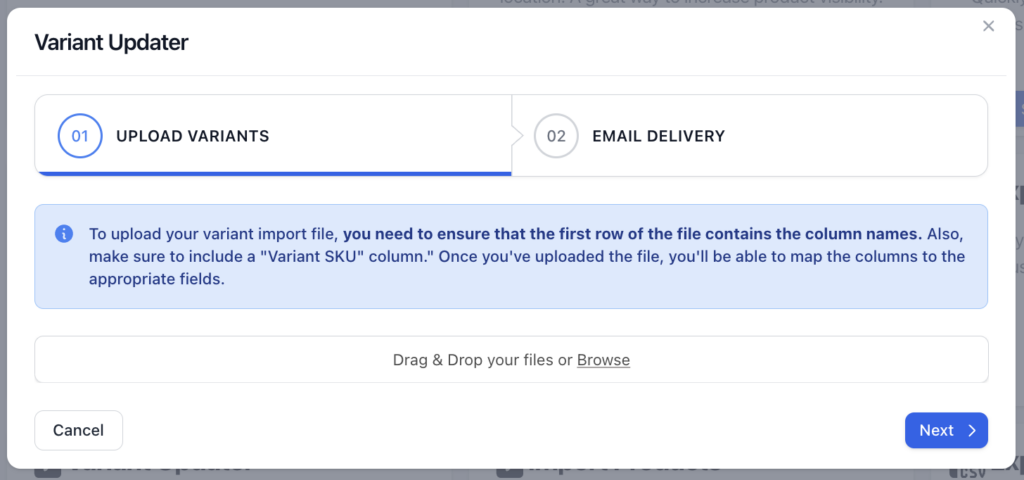 We recommend using our Export Variants Tool to download your product's variants and use that file as a template for your upload. Your import file can contain the following fields:
SKU
Product SKU
UPC
MPN
GTIN
Price
Sale Price
Retail Price
Cost Price
Fixed Cost Shipping Price
Weight
Height
Depth
Width
Purchasable
Image URL
Stock
Low Stock
Bin Picking Number
Once your selections are made, click Next.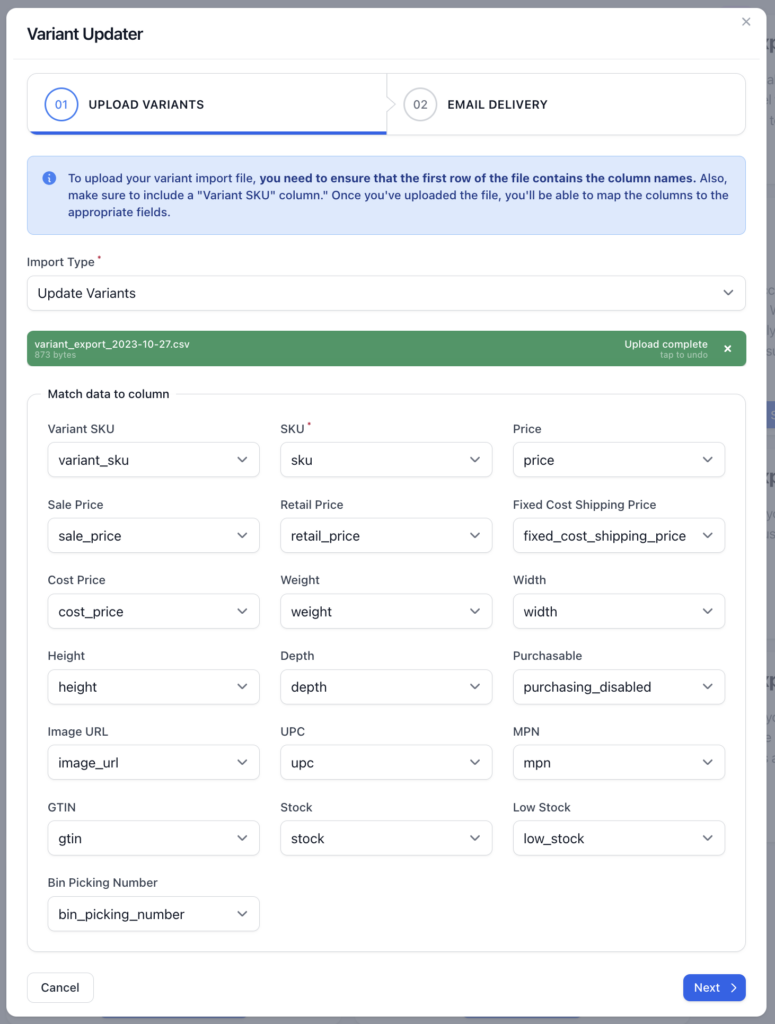 By default, Your Store Tools will email you when the process is complete. If you choose to receive this notification, verify your email address is correct before clicking Submit. A notification will also appear in the notification center.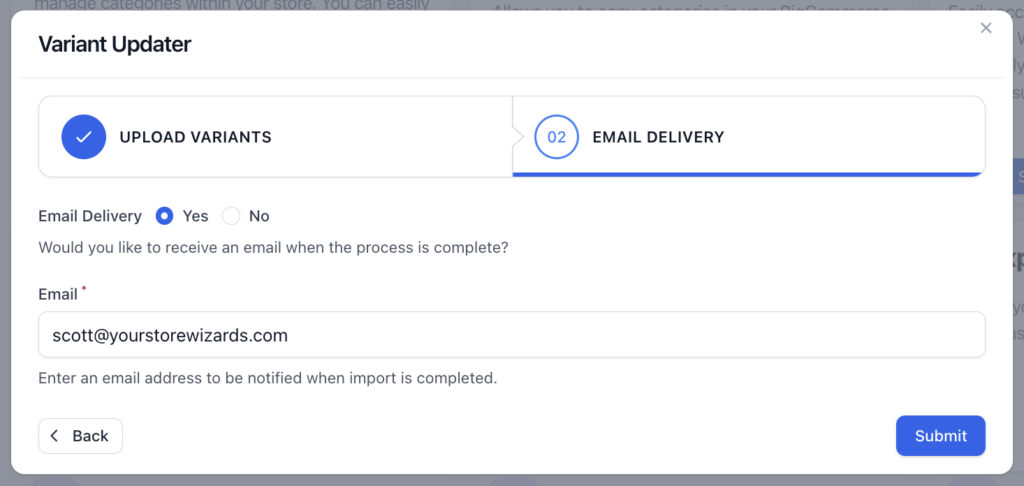 ---
Did you find an error or need additional support? Contact us at support@yourstorewizards.com to let us know!