Our 301 Redirect Uploader is a specialized tool designed specifically for BigCommerce store owners. By harnessing the simplicity of a CSV file, this tool facilitates the bulk upload of 301 redirects to your online store, ensuring that website restructuring or migrations are handled efficiently.
---
Article Contents
This support article contains several sections which can be accessed quickly by clicking the appropriate link below:
---
Creating Your CSV File for Upload
To use this tool, you must first create a .csv file that contains two columns, a from and to. A header row is required!

---
Uploading Redirects to Your Store Tools
To begin, if your BigCommerce store has Multi-Storefront enabled, you'll need to select your site from the Select Store Front dropdown. If you do not have Multi-Storefront, this option will not appear.
Select the .csv file you created with your redirects in it, and click Next.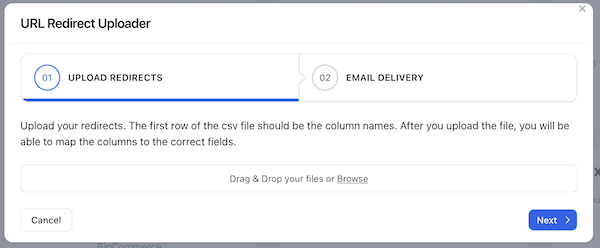 Map the columns in your .csv file to the appropriate fields, then click Next.
By default, Your Store Tools will email you when your import is complete. If you choose to receive this notification, verify your email address is correct before clicking Submit.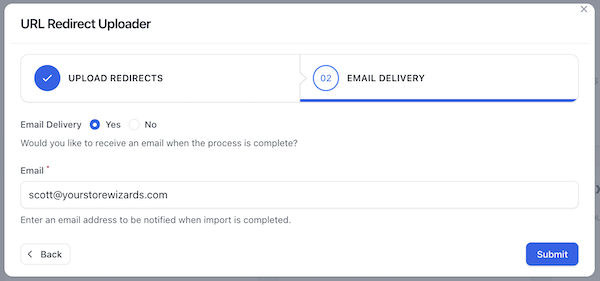 Once your file is processed, you will receive a notification either by email or in the Your Store Tools Notification Center, which is the "bell" in the upper right corner.
---
Additional Tool Features
To view the history of this tool's use, click the hamburger menu in the upper right corner of the tool's tile and select History.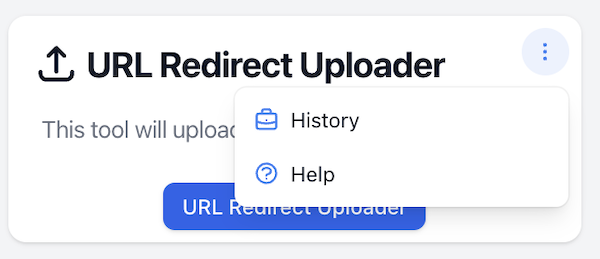 This quick view allows you to:
See whether the job was successfully completed or not
Process start and end time
Retry a specific job that failed
You can also filter results by job status.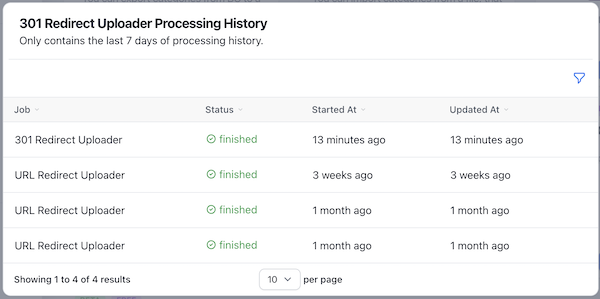 ---
Available Support Videos
---
Did you find an error or need additional support? Contact us at support@yourstorewizards.com to let us know!